The Venue
We are proud to announce that MiniDebConf Barcelona 2014 will be celebrated in the Facultat de Matemàtiques of Universitat de Barcelona, an historical building in Barcelona city centre, sponsored by Càtedra de Programari Lliure.
Location
The informatics faculty is located in Barcelona city centre, with good public transport links. The metro lines L1 and L2, as well as the buses number 9, 14, 50, 54, 56, 58, 59 and 66, stop just across the street.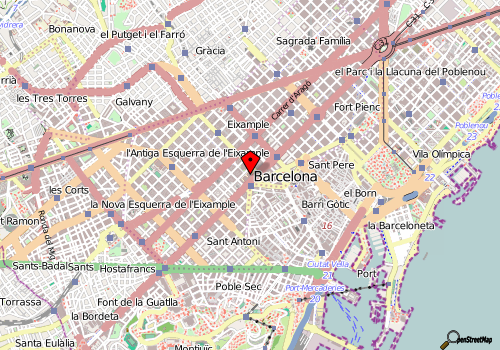 Rooms and spaces
All spaces are on the ground floor (in the Mathematics faculty).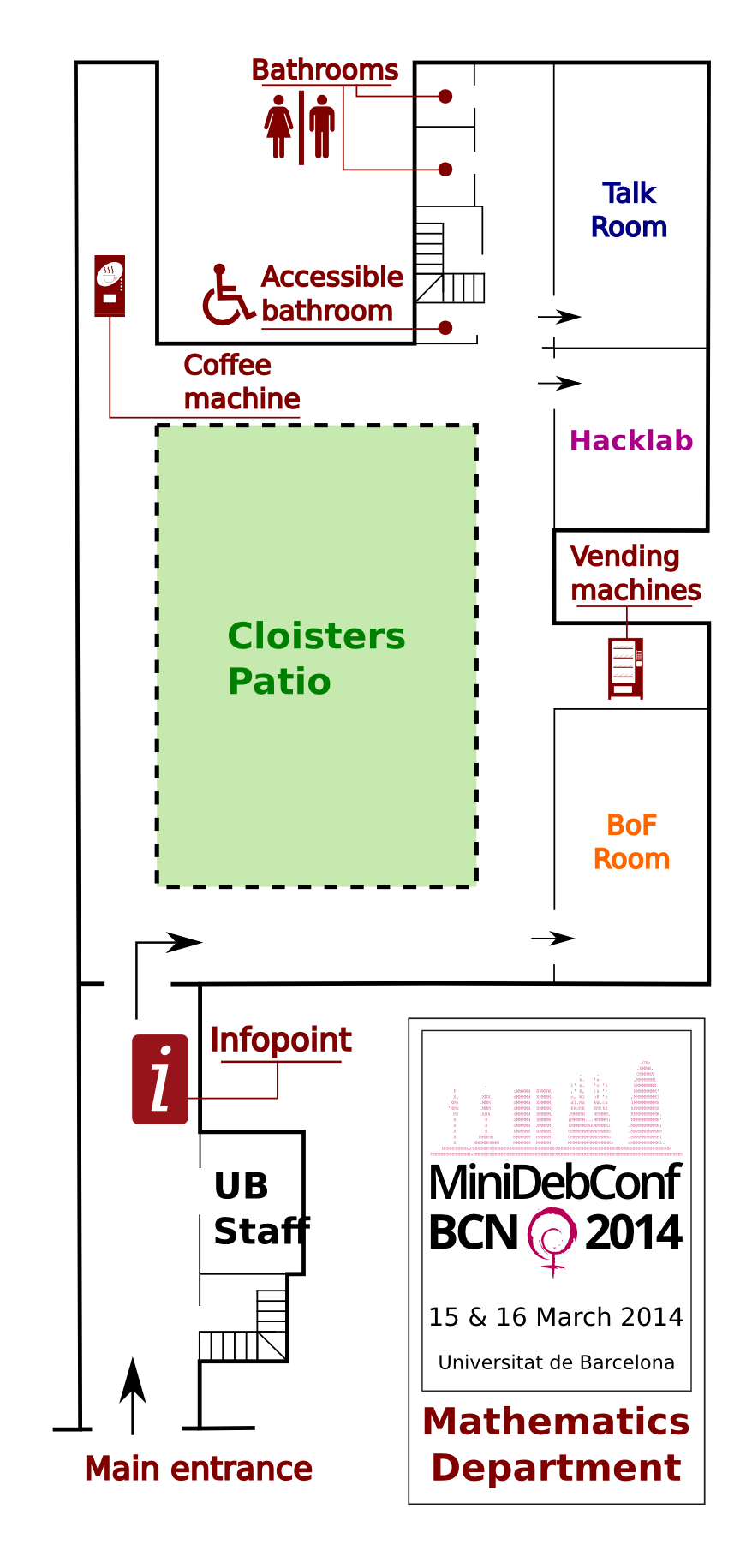 Talk room #2 (if needed): up to 100 people, similar to talk room #1.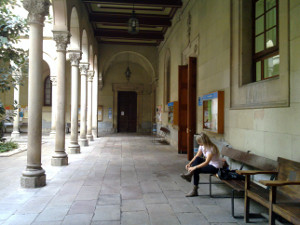 Café
There is no Café service, but there are vending machines (snacks and drinks). But don't panic, we will be in the centre of Barcelona, so there are many restaurants and bars nearby.
External links